Why Aren't We Worried about This?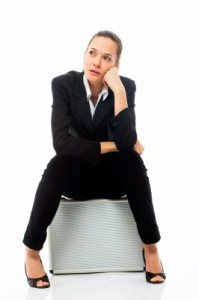 I recently came across a series of Gallup reports on employee engagement.  In other words, reports on how much people like their jobs.
The news isn't good. In fact, it's awful.
It's got me wondering about how well we're helping young people develop the mindsets they need to find work they love, especially in an era where, according to the U.S. Department of Labor's Bureau of Statistics, they're predicted to hold over 10 jobs in the course of a lifetime.
In their most recent report (2012), the folks at Gallup found that "only 22% of U.S. employees are engaged and thriving." In the U.S. alone, the costs of "active disengagement" come to $450 billion to $550 billion annually. In  addition, the impact on performance outcomes is extensive and includes high absenteeism, employee turnover, shrinkage (theft), higher safety incidents and lower productivity. Of all categories, college-educated Americans in non-managerial or executive-level positions are the last engaged.
Equally worrying is the data available on disengaged employees and their health:
Gallup research has previously found a link between active disengagement at work and poor health. In fact, Gallup data have shown that the actively disengaged workers are just as likely as the unemployed to be in poor health. Those who are actively disengaged are more likely than other workers to have a host of chronic conditions and to be obese. And, they are more likely to experience stress, anger, and worry — particularly during the workweek — which could trigger them to smoke. The finding that these workers are also more likely to smoke fits with these prior discoveries.
Globally, the 2013 results are even worse: "Worldwide, 13% of Employees are Engaged at Work."

Gallup produces these reports mainly for business leaders. Their reports typically include specific steps leaders can take to improve the situation for their employees and, thereby, for the company.
After reading these reports, I have a few questions:
Why aren't we, as a nation, more concerned about these statistics, particularly when we read about the health and economic impact?
Aside from the steps business leaders can take, what steps can others of us take to prevent young people from becoming disengaged?
How many young people are disengaged before they take on these jobs?
How can we stop this cycle of ongoing disengagement before, during, and/or after someone takes a job?
What skills (around agency, self-directed learning, self-advocacy, grit, persistence, etc.) are young people learning, in and out of school, to prevent these results?
These nearly 70% levels of disengagement are alarming and, I'd argue, of epidemic proportions in the U.S. alone, let alone globally.
What questions do you have? What suggestions do you have for how to tackle this? Where do we start?