Who Will You Become this Year?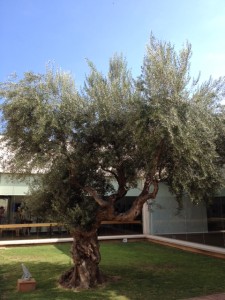 "No man ever steps in the same river twice, for it's not the same river and he's not the same man."  – Heraclitus
We're nearing the end of summer in the U.S. As an educator, that always gets me thinking about the start of the school year. One of the questions I'd ask myself before teachers and students returned was, who will I become by the end of this year?
I knew the coming year would bring all kinds of learning experiences – challenges, opportunities, and disappointments. I wanted to remind myself to stay open to the changes that would inevitably come, in fact, to welcome them.
Several experiences this past week reminded me of this question . . .
While having lunch at a favorite restaurant this past weekend, I caught up with a manager there. She shared that she and some of her staff were working through some challenges together. She said, "It's okay. I know we can figure it out. I just have to look at how far I've come. I'm a different person today than I was five years ago."
I recently listened to an interview with Paul Coelho, author of The Alchemist. He mentioned that he's been married to his wife for 34 years. He said he's often asked how he's been able to stay married to the same person for that long. Coelho laughed and said (approx. 24 minutes in), "She's not the same person. Neither am I." He talked about how they've both grown and changed together over the years, and he spoke to how important that is.
Finally, I had the chance to read one of my favorite author's, Haruki Murakami's, latest books, Colorless Tzukuru Tazaki and His Years of Pilgrimage. In his late 30s and eager to connect more deeply with a romantic partner, Tazaki realizes he'll need to revisit a painful experience from his past. As he allows himself to work through his feelings in relation to his former high school friends, he gains an empathy and capacity for love he didn't know he had. By the book's end, he's able to see that he's a different person.
We're headed into our third year as a company. I remember when our core team was 6 people. Now we're nearly at 70. As we continue to face challenges and opportunities, and as we continue to grow, I ask myself, who will I become this year?
Who will you become?