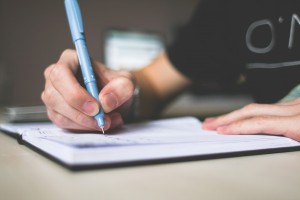 Maybe it's the teacher in me. I like to have a Plan B.
Plan B? It's the plan I construct in case Plan A isn't possible.
When I taught, Plan B was my strategy if the tech I planned to use didn't work or wasn't available. It was the plan I relied on if I had to teach in a different classroom or if I had more or fewer students than expected for group work. It was the plan I put in place if a fire alarm went off and class time was cut short, and it was the plan I put in place if class presentations went longer than expected.
If you craft them well, Plan Bs can rival any Plan A you devise.
I was traveling this past weekend to see Jerry Seinfeld live. I've read a number of interviews with him that speak to how thoroughly he prepares. It shows. He's incredible. I bet he's got a Plan B for when things comes up – a different city, a tough crowd a challenging venue. I'd also bet you'll never know when he turns to it.
The hotel where I stayed this weekend – a hotel with a very recognizable name – clearly lacked a a Plan B. Hit with an onslaught of March Madness travelers, their computer system and their staff didn't have a Plan B. It showed. They were overwhelmed and short-tempered.
It's a reminder to all of us who provide services to others, whether as a teacher or as a customer service provider. You've got to have a Plan B. You've got to ask, what if, in order to think through challenges that may arise before they ever happen.
If done well, no one will ever know you're working from Plan B . . . and they shouldn't.