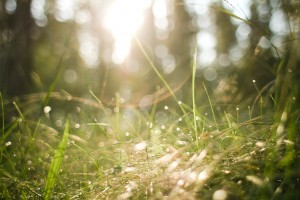 Active learning. Making. Doing.
I think we learn a lot from doers and we learn a lot when we take action and then reflect on those actions.
That led me to think about key questions I'd argue sit at the heart of good teaching and learning. Here goes . . .
What do you do? I'm deliberately not asking what you can do. I want to know what you do. What do you actively do?
What have you done? I recognize that what we do can change over time. To understand better what you do now, I want to know what you've done.
Knowledge management is important. Doing something with that knowledge is, I would argue, becoming even more important: achieving results, uncovering new patterns, building, designing, making, solving problems, and on and on.
Did you do something cool or new or helpful or interesting? Then I want to know, how did you do it?
Can how you did it help me solve my problem or achieve similarly important results or find new patterns in my own work or problem solve something important? If so, then I want to know, where can I learn how to do that?
That "where" will probably be online. When I ask where I can learn about how you've done it, I'm really asking, another question, have you shared it yet (in a public space)?
Out of curiosity, I'd also be interested in knowing, how did you come to learn to do what you've done in the way that you do it?