What Artificial Intelligence Will Teach Us about Learning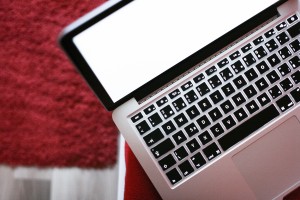 One of my favorite things about Kevin Carey's book, The End of College, is how he skillfully weaves throughout each chapter his experience taking a course with Eric Lander, renowned MIT professor, MacArthur Genius Award winner, and Human Genome Project leader. Lander's course, The Secret of Life, is required of all first-year MIT students, and is often cited as the reason many of them decide to study chemical and biological engineering.
What sets Carey apart from the average MIT student is not only that he's decades older, but that he's "taking" the course online, from his home in Washington, DC, through MIT and Harvard's shared online course platform, edX. Carey not only registers for the course, but he "attends" every lecture, takes notes, completes all assignments and exams, and, ultimately, passes the course and earns a certificate of completion. Carey clearly captures, through his experience, both the challenges and the privileges associated with taking this course. He uses that experience to explore the state of higher education, current and future.
First, I think it's incredible how much access many of us have to learning nearly anything we want any time, through venues formal and informal. I know that it'll be even more incredible for learners when the barriers to what's considered acceptable credentialing go down. Given the precarious state of higher education and all the ways for- and non-profit organizations are capitalizing on that by innovating and disrupting the landscape, it's hard to believe that this kind of gatekeeping won't change.
Second, I'm even more excited about how much all this access is going to help us learn about learning, to the point where learning innovators and disruptors – the folks steeped in an understanding of artificial intelligence (AI) – will "create digital learning environments where the educational design changes based on the learner himself." In the book, Carey describes his struggles with chemistry concepts and predicts that, in the future, "the computer figures that out and changes the lectures I watch and the problems I solve accordingly, or puts me in a discussion group with other students who can help me learn. . . . it reroutes the learning process like a car GPS that calculates a new route to your destination after you've made a wrong turn."
While this may seem like a science fiction scenario, it's far from it. Researchers in AI, aka, "learning engineers" at Carnegie Mellon's Human-Computer Interaction Institute are already on it. Think about it. While we've been so focused on the barriers for learners, barriers that we, as educators, live with all the time when it comes to understanding how each of our students learns best at any given moment in time. All that's going to change as we continue to employ technology to gather the data we need to understand better how learners learn. That's when we'll be able to design the kinds of experiences each of our learner's needs, when she needs them.
Wow!