Want to be Creative? What are your Rituals?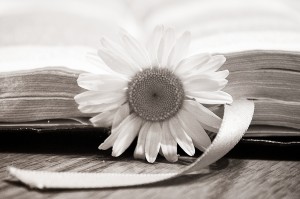 Twyla Tharp's alarm goes off at 5:30am. She wants to stay in bed, but she pushes past the resistance, throws back the covers, dresses, and heads out the door. On the streets of NYC, she hails a cab and heads to the gym, where she'll put in a two-hour workout before starting her day. Modern dancer, choreographer, and author, Twyla rarely deviates from this daily ritual.
Jerry Seinfeld, actor, comedienne, and writer, wakes up, showers, and then heads to his office. He sits down at his desk, pulls out a yellow legal pad and a black pen, and gets to work. He'll write and edit jokes for his performances, brainstorm with other comediennes, and practice his craft for a full day. He, too, rarely deviates from this ritual.
Twyla and Jerry make creative contributions to their fields that transport their peers and audience members. They serve as a model for others eager to learn how they do what they do.
I always want to learn how creative people prepare. I want to understand how they achieve the levels of excellence that they do. Fortunately, Twyla's written about what she does. Likewise, Jerry often talks about his rituals in response to journalist's questions. Not surprisingly, their responses are similar.
They readily share that it's hard. It never gets easier. It requires constant practice. It's about daily rituals. They recognize that.
What's interesting to me is that they don't whine about how hard it is. They don't sugarcoat how much they resist the daily practice, the daily workout, and the rituals required to achieve what they achieve. Instead, they normalize it. They see it as the cost of doing business.
Their rituals have helped them build up their creative confidence over the years. Through them, they know it doesn't get easier just because you've created before. It's challenging and scary each and every time, but it's expected.
[If you're trying to wrap your mind around the notion of daily rituals and of, essentially, the daily practice that's required, pick up Natalie Goldberg's excellent book, The True Secret of Writing, or just read her chapter on Practice.]
As we work with learners, across any field, how do we talk about what's required to create and innovate? Do we normalize the work that's required? Do we model rituals and daily practice?
Do we help learners reflect on all the ways we resist what we know we need to do? Do we help them reflect on all the ways these constraints lay the groundwork for rethinking and reworking and, ultimately, creating?
How do you do this for them? How do you do this for yourself?