The Secret to Successful Innovation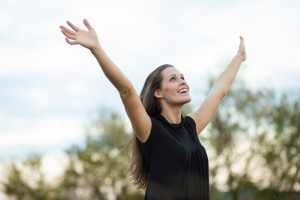 Is successful innovation about brilliance? Creativity? Financing? I don't think so.
It's about courage.
Here are four innovators who got me thinking about what it takes:
Atul Gawande, in his latest book, Being Mortal: Medicine and What Matters in the End, writes about Karen Brown Wilson, founder of assisted living facilities in the U.S. At a time when adults in need of any level of care – from minimal to extreme – had only one option, a nursing home, Wilson rethought the model and then worked through every obstacle to establish the first assisted living facilities in the country.
Similarly, in his book, Startupland, Mikkel Svane describes how he and his cofounders rethought customer success through their company, Zendesk. They started out with nothing more than a vision for what could be. For years, they continued to freelance and work other jobs to support themselves and their families, while they spent time learning how to get funders excited about what was then seen as a very dull sector. Nearly seven years later and serving diverse customers, like Wharton and Foursquare, the industry finally caught up with what Svane and his partners envisioned.
Likewise, Jeff Sutherland, working in product engineering and tired of overshooting budgets and spending years developing features that were outdated once completed, made it his mission to rethink the Gantt chart approach to product and project planning. In his book, Scrum, Sutherland talks about how he and Ken Schwaber, a software developer and product manager, developed a more agile, flexible, and responsive approach focused on team input and user feedback.
Finally, Ben Horowitz, author of, The Hard Thing about Hard Things, and co-founder of VC firm, Andreeson Horowitz, shares stories of what it was like to be a CEO-entrepreneur early in the tech startup game. While he manages to make the story of Oppsware, a network and server software company, a riveting one, what stands out above all else, is Horowitz's willingness to rethink what it means to lead when the rules are either in the process of changing or don't exist.
These innovators had the courage to act on their ideas, to execute their vision, and to build something from nothing. When obstacles arose – in the form of money, time, bureaucracy, you name it – they stuck it out. When others scoffed, disagreed, or outright obstructed, they hung in there, even when it got mighty lonely and extremely stressful.
That leaves me with three questions: Can courage be learned? Can it be taught? What do you think?