The Power of "Commit First and Then Figure It Out"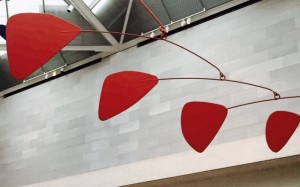 A few months ago, I wrote about Mick Ebeling's work with Tony "Tempt One" Quan, a renowned graffiti artist out of Los Angeles. Mick went from seeing Tony's art to learning that he'd contracted ALS (Lou Gehrig's disease) to realizing that Tony could no longer draw, let alone communicate with family and friends. You can read more here.
True to form, Mick made the commitment to help Tony "speak" and "draw" again. Working with a small, volunteer team of programmers, artists, and scientists from around the work, Mick crowd solved Tony's problem. Soon Tony was not only communicating again, but drawing and collaborating with other artists. Not too long after that, he was exhibiting new work.
I had the good fortune to speak with Mick recently. What an inspiring guy! You can listen to the interview here. You can get a copy of Mick's inspiring book here.
If you like what you hear, please rate and review the show. I value your feedback. Thanks for your support!