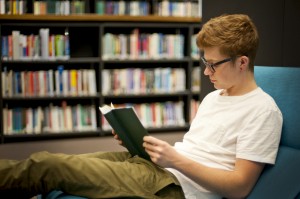 Stories are powerful.  They stick with us.  The Heath brothers captured the power of stories in their book, Made to Stick.  So true.
We talked about stories a lot this week.  Since the Sloan Fellows program started this year, we've also shared a lot of them.  A classmate sent an email around today inviting everyone to share their stories over the course of the year at MIT's infamous Muddy Charles on Friday afternoons after class.
Stories are powerful.
This week I heard the stories of various entrepreneurs and venture capitalists, some of whom were once Sloan Fellows.  Powerful stuff.
Ric Fulop, co-Founder of A123 and partner in a venture capital firm, Northbridge
Steven Holtzman, Infinity (previously of Millenium Pharma)
Lou Shipley, GM and VP Xen Products
Ling Wong, Bill & Melinda Gates Foundation
William Sanchez, Cleantech Founder
We also heard from Bill Aulet, Director of the MIT Entrepreneurship Center and entrepreneur of several successful businesses in his own right, and Fiona Murray, Faculty Director of the Entrepreneurship Center.
The week was incredible.  There was a lot to take in and a lot to quickly consume and apply.  Tough stuff.
Like any new framework or mindset, it's one that would be incredible to learn early on.  Students should be doing this all the time.  I'm convinced it's one of the most powerful things we can be doing in our schools.  Academics are a must – you have to know your content to do this work.  You also have to have great people skills.
I want to write more, but I'm too tired.  Needless to say, I could mine this week again and again.  There is so much to process.  As a student, there is also so much to try to understand.  I am in awe.  There is also a lot that's similar to working for non-profits where you have to pitch donors.  Lots of parallels there in terms of preparation, relationship building, and pitch.
Well, many of my colleagues are probably on their 2nd or 3rd beer by now at The Muddy, sharing more stories.  Here I sit processing my own.
Sticky stories . . . I like it.