Social Entrepreneurship in Schools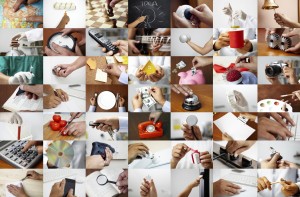 Chinese Education Center is a small urban public school with an outsized mission to educate and support the school's immigrant students and families.
School staff and partners recently came together to learn what it might mean to become a community school as a way to support and further this mission. The school's principal decided to hold this meeting as a way to begin the conversation and to share his concerns about the future of the school.
Hayin Kim, an intelligent, well-spoken, astute community school leader from the district office then laid out the vision for community schools while grounding this vision in the challenges involved.
We brainstormed in groups. We shared out ideas on priorities for the school community. We listened. This week school staff will decide if they'd like to move forward in the process of becoming a community school.
I am hopeful. I am expectant. I am humbled and honored to have been part of this conversation and to witness the courage I saw there.
The school principal, Victor Tam, began the meeting by saying, "So much is about connections." He praised his staff. He expressed gratitude. He listened. He shared his fears and concerns. He asked for help. He opened himself up to judgment. He allowed himself to be human. Victor is actively working to develop a learning ecosystem to support his students, staff, and families. Without realizing it, Victor is taking a page from Susie Wise, Director of Stanford's d.school, K-12 Lab. In discussing learning trends, Wise speaks to the importance of
network thinking and new ecosystems for learning – looking beyond the school building for learning resources and building new kinds of virtuous cycles to connect people to the learning they need and desire
The school's staff allowed us to participate in the conversation and welcomed us to their school. Their fear, their vulnerability, their willingness to share with us the challenges their school is facing, all conveyed how much they care about their students, families, and community.
We talked about the importance of interrupting our "usual habits of mind" when it comes to opening school walls to the resources that surround them. We also talked about the importance of "connecting young people to their future selves." Thoughtful stuff.
Risk comes in many forms. Yesterday I saw school teachers and a school leader take a risk in beginning this conversation. Scary. Overwhelming. Filled with uncertainty. I saw social entrepreneurs in action.
Educators never fail to inspire me.
What risk(s) are you taking? What inspires you?