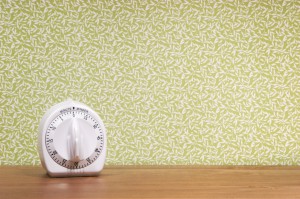 Code for America (CfA).
I didn't know much about it, until one of our front-end developers was selected to participate in their 2014 cohort. I'll call her AM.
AM wanted to work with the state of Rhode Island (RI). RI's focus is on education with CfA.
This past week, AM and her two teammates – the program places cohort members in teams of three, typically a front-end developer, a back-end developer and a designer – stopped by to answer our questions about the program and the work she's been doing.
Fascinating!
They spent the month of February with educators across the state, asking them questions and learning about their pain points. Now the team is determining a pain point on which to focus, so that they can determine the tech solution they'll pursue to address it.
They're tasked with developing a minimum viable product (MVP) to share with government folks by early fall.
*******
Increasingly in my work I've seen how applying the talents, skills and mindsets of folks from different fields can result in incredibly creative solutions. In fact, I'd argue that innovation requires just this approach to jar established ways of thinking.
Seems like the short-hand recipe for innovation requires that we:
take an interdisciplinary approach – mashup of skills, mindsets, talents and ideas
ask lots of questions – immerse yourself in the environment
listen for pain points – opportunities for innovation
get it to 80% and go – build an mvp and get it out there
gather feedback – listen, learn, adjust, repeat
take action – rapidly iterate
What ingredients did I miss?