Preparing for the Feedback Tsunami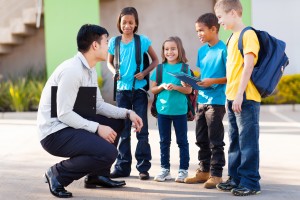 A few posts back, I wrote about how important feedback is for learning. I also pondered whether we'd have to gain a new skill in managing all the feedback we'll get in the future as feedback mechanisms begin to scale (a la yelp).
Well, those "future" management skills are quickly becoming "now" management skills. As with big data analysis, we're going to have to distinguish between "the signal and the noise."
What's brought me to write about this tonight?
Well, I attended an event today that included a mix of leaders from California schools and ed tech companies. Both parties want more information on companies schools and districts are working with, associated costs, and feedback on how well these new tools are impacting student learning.
The phrase of the day could easily have been, "feedback loops." We want faster "feedback loops," so that we can make better purchasing decisions (school leaders) and better products to meet school needs (ed tech companies).
When it comes to feedback, some universities are breaking the mold on the type of feedback associated with learning. For example, Capella University, a for-profit, online university is starting to offer U.S. Department-of-Ed-approved competencies-based programs called FlexPath programs. The University's President, Scott Kinney, had this to say about these offerings:
Programs like FlexPath, that measure learning instead of time, represent an enormous opportunity for higher education . . . Students will be able to move through a degree program at a pace determined by their ability to learn and demonstrate competencies in real-world applications, rather than a pre-determined and uniform time designation. This has the potential to significantly reduce the cost of a college degree while maintaining quality and integrity of the degree.
Finally, lots of discussion today regarding students and their data and the fact that legally they own their data. This means they should have access to it at all times, in real time, and that they should be using it to own their learning through goal setting and ongoing feedback on how they're doing meeting their learning and life goals. School leaders were talking about how students' data is being managed by so many other adults in kids lives, rather than the kids themselves.
The feedback tsunami is beginning. How are we preparing ourselves and our youth for managing the feedback tsunami?