EduCon 2.3 and Science Leadership Academy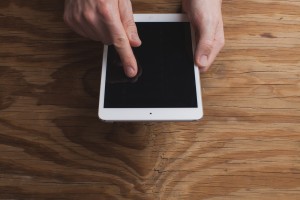 SLA is the Science Leadership Academy in Philadelphia.  This is the third year in a row they've held a conference on-site, EduCon 2.3.
There were so many wonderful things about the past three days there – makes me want to share some of them here.  To begin, it was really wonderful to spend time with educators who want to talk about their practice – how they thing about their teaching and the ways they're trying to improve all the time.  It's really powerful to hear how they keep their students in mind as they think about what they teach, how they teach, and why they teach.
I sat in on a number of sessions that were led by SLA faculty.  They are clearly an extremely bright and engaging group.  The school sets aside time each Wednesday afternoon for 2 hours when teachers meet to work on their curricula.  They set this time aside to talk about teaching and learning, to share lesson and unit plans, and to get feedback from their peers.  Music to my ears!  They also use this time to engage in their PLC work.  They started the year by selecting topics for research, discussion, and reading, and they have time, once a month, to work in these groups.  Their topics include – cutting-edge tech integration, ethic of care, school reform, and interdisciplinarity, to name a few.  A few of the SLA faculty led discussion groups on these topics as part of the conference sessions.
A few more things . . .SLA rules (posted everywhere):
Respect yourself
Respect the community
Respect SLA as a place of learning
SLA core values (posted everywhere):
Inquiry
Research
Collaboration
Presentation
Reflection
Grade-level essential questions (posted everywhere):
Grade 9 (Identity)
Who am I?
How do I interact with the environment?
How does the environment affect me?
Grade 10 (Systems)
How are systems created and defined?
How do systems shape the world?
What is the role of the individual in systems?
Grade 11 (Change)
What causes systemic and individual change?
What is the role of the individual in creating and sustaining change?
What is the relationship between the self and the changing world?
We got into meaty discussions about what makes for effective and meaningful professional development.  In addition, we didn't run away from the challenges associated with doing this work.  Instead, we hit the challenges head-on and supported one another in developing solutions.  As one SLA faculty member aptly asserted, "We have to stop admiring the problem"  Hear-hear.
Another powerful quote from one of today's sessions – "Learning is talking.  Teaching is listening."  Yes!
There are so many things this school does well . . . first, they hire the best teachers out there (and this is a public school where people say it can't be done!).  Second, they make time for teachers to work together on what matters most – teaching, learning, planning, playing, innovating, getting creative, etc.  Third, they have a leader who gets it – he holds high standards, hires well, and supports his teachers in their work.  He is also wise enough to put together weekends such as this to showcase his school, his students, and his faculty.  Finally, he showcases his students who are incredible young people – they worked the entire weekend and supported all of us who attended.  They were incredible!
Other things – the schools feels wonderful.  Walk down a hallway, and you can stop to play ping-pong.  Walk down another hallway, and you can stop to play chess or scrabble.  In between helping us, filming the sessions, and managing all that was going on, students were doing just that – playing scrabble, playing chess, working on papers, and working together on homework.  And they looked happy doing all of it!
There was an alignment between the mission of the school, the focus of the curriculum, and work of the students in and out of the classroom, and the place of the school in the community.  I've worked for 5 – yes 5 – schools, and I've only seen one of them come close to this (Purnell School – you go, Yanni!).
I love it when educators get it right by being willing to get it wrong and to keep working on their craft.  That's inspiring work!
Thank you, Chris Lehmann, your students, your teachers, and your school for having us!  It was a really wonderful weekend.  : )