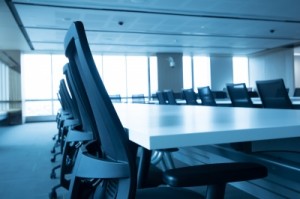 I'm headed to MIT this June as a member of the Sloan Fellows class of 2012.  This week I'm fortunate to be attending what's been an incredible week long orientation to the program.
This year's Sloan Fellows have been orienting us to life in and out of the program – and beyond it, as well.  They are an incredible group of current and future leaders.  I have been inspired by everyone I've met since Monday morning.
We're also getting to know the members of our own cohort, the class of 2012.  Another inspiring group!
Today we had the opportunity to hear Admiral Thad Allen speak.  He's a Sloan Fellow alum from 1989.  It was music to my ears when he spoke of how Peter Senge's text, The Fifth Discipline, informs the work he's done and continues to do.  Allen currently teaches a course in George Washington University's MPA program, and he requires his students to read this text above all others.
Allen believes in the power of mental models to capture, as best as possible, current problems and the types of solutions leaders can work toward in solving them.  He gave a number of examples that spoke to his commitment to the power of mental models, all of which were experiences he has lived through and learned from in conjunction with those who have been part of his support team.
At the end of his presentation, one of our classmates, somewhere who had served under Allen, stood up to thank Allen for the handwritten note he'd received from him on the day his mother died in 2002.  This was the first time he'd shared this story.
What was powerful about this experience was Allen's thoughtfulness, clarity, willingness to stand up for his principles, ability to communicate clearly and effectively, and his utter humanity.