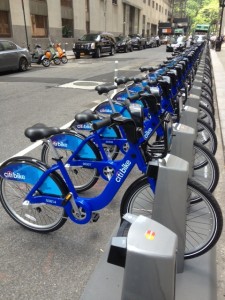 This week I took a deep dive into SMIE week at MIT – Strategies in Managing Innovation and Entrepreneurship (that's a mouthful to type!).
My group of 8 was handed a potential product, CoolChip, an award-winning engineering innovation project (won MIT Sloan's 100K competition).  The week culminated in my group pitching a corporate partner of our choice, taking into account the target customer, the value proposition, competitive advantage for the partner, product plan, accompanying financials and financial projections, and the storyline of the pitch.
Each day we pitched part of our final project to real-world entrepreneurs and venture capitalists.  Some of them really ripped our work-in-progress to shreds.  At the end of a 8am-5pm day of classes and speakers centered on this work, we'd get 1 hour to prep for a series of 3 rounds of back-to-back pitch practice runs.  We'd take in the feedback and then starting at 7pm we'd hunker down for 4-5 hours of work on the next set of presentations.  We knew we were in for another pummeling, but we had to face the music each day.
Like every aspect of this program, it was like diving into a pool of ice-cold water.  It's shocking and refreshing at the same time.  It's also unbelievably exhausting.
I've got so many thoughts to share about this experience in teams of team work, leadership, schools, learning, and life.  I don't know where to begin – most likely because I'm barely staying awake as I write this.  We finished only a few hours ago.
Words that come to mind as I think abut the entrepreneurs and venture capitalists who judged us and who spoke to us this week -hungry, passionate, awe-inspiring, fearless, tough as nails, brutally honest, no-bullshit, funny . . .
Wow!