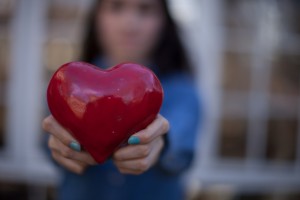 Makers are powerful.
What do makers know? They know that there are interesting problems to solve. They know that these problems can be approached in a number of different ways. They strive for elegant solutions.
Who are these makers? They're artists. They're coders. They're mathematicians. They're designers. They're storytellers. They're you.
Why do they make? Because they love to solve problems. Problems captivate them. They fascinate and transfix. They compel. They drive action. They love to create and to innovate, especially when constraints kick in. They love the challenge of it and the fact that there are no right answers in making and creating.
What do they do when they get stuck? They reach out for help. They contact experts. They direct their own learning. They reserve judgment. They accept "getting stuck" as a natural part of the process. They dig in deeper.
What helpful habits do they exercise? They maintain a healthy inner dialogue, one that's positive and supportive. They embrace the messiness and vulnerability that's part of making and creating. They ask for feedback, early and often. They refresh their perspective when they get stuck. They tune out distractions as part of how they focus. They fail again and again and they learn from it.
What did I miss?