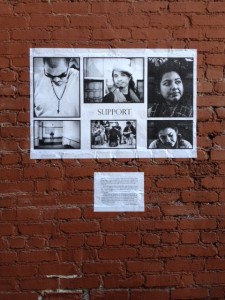 Lately, I've been writing a lot about the power of making and maker education. I think it's a big part of the shift from school world to real world.
That's why I wanted to give a shout-out to First Exposures, a mentor organization that serves high-need, underserved San Francisco Bay area youth through photography. Every young person is paired with an adult mentor who's an experienced photographer and practicing artist.
Youth participants recently shared their work on the building walls of a downtown San Francisco parking lot (on 2nd Street between Howard and Minna).
Here are some incredible samples of their work (with accompanying text) and the exhibition space. If you're in town, check them out!