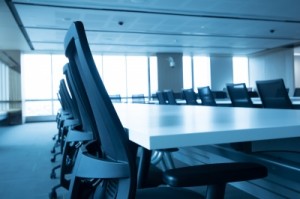 Meetings. Whether we attend them or lead them, we tend to dread them.
Why?
Because we tend to run most meetings the same way, even when the goals are markedly different.
Observe this the next time you're in a meeting. Quickly, you'll see how the process tends to unfold in the same way again and again. There's a topic on the agenda. We discuss it, provide updates to it, and then we go on to the next one. One or two voices tend to dominate as we work our way through the topics.
Most times, we're not ideating. In fact, we're not even engaging in purposeful discussions. We're mainly updating one another on project tasks.
It's good stuff, but it means we might increase efficiency and satisfaction by taking a page from programmers.
What are stand ups? Well, they're daily meetings programmers hold to share updates on current projects. In particular, they answer the questions
What did I accomplish yesterday?
What will I do today?
What obstacles are impeding my progress?
These meetings take less than 15 minutes. It helps that everyone in them has to stand up throughout the meeting (hence the name "daily standup"). When they end, everyone knows what s/he is doing, by when, and how. S/he also knows who can provide support or remove an obstacle to progress.
What about trying this approach the next time you're holding a meeting where the goal is to get updates from team members on project tasks? You can learn more or make additions by reading what others have shared. You certainly don't have to hold them daily.
If you work in schools, what about leading your admin or staff meetings this way? What about your department meetings? What about teaching student teams how to work through projects and assignments this way?
If you try it, let me know how it goes.