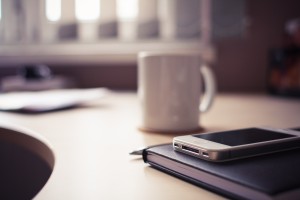 Our apartment has a lot of windows.  We live in Boston and our windows face Cambridge, so I'm able to see some beautiful old buildings and brownstones up close with the MIT dome in view further out.  At night the dome is lit up.  It glows white at night like the monuments in DC.
I've been working on one homework problem for a while today.  Writing it up.  Crossing things out.  Writing it up again.  I've been at it since 9:00am.
In between, I've been looking out the windows and enjoying the view.  Watching the leaves blow.  Studying the architecture.  Seeing people on the rooftops nearby.  After Manhattan, it's amazing to me to be able to look down on to rooftops.
The things I notice.  The things I see.  The ways I see them.  Makes me think of my dad.  All the ways I see because of him.  He died this past July 3.  He kept getting weaker and weaker this past year, and we couldn't figure out what was causing some of the symptoms and complications that he had. Turns out he had mesothelioma of the lung lining.
He was such a gentle soul.  Tall.  Thin.  A natty dresser.  He loved clothes.  He loved plants and flowers.  He admired buildings and architecture.  He had such an eye for detail.  It used to drive me crazy listening to him talk about all those details.
I think, though, that he left me with so many amazing gifts.  I love art.  I love architecture and design.  I love plants and flowers, even though I'm incapable of owning them and keeping them alive.
Looking out these windows, I can hear his voice in my head.  He'd have loved this view.  He'd have spent hours looking out and noticing the details in the buildings, in the trees and flowers, and in the comings and goings of people in the windows and on the rooftops. He'd have loved walking the streets.
I love you, Dad.  I'm sad you're gone.