How Do We Know When We're Settling?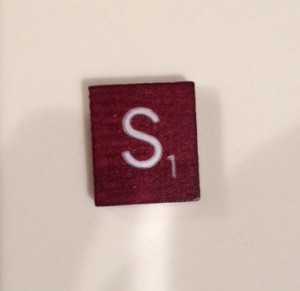 Safety. Security. Stability. Three S words we can't live without.
But there's another word that starts with S: settling. And if we allow safety, security, and stability to rule our lives, we can end up settling. Then it gets harder to follow our dreams, take risks, or try something new.
Sometimes, it can be difficult to tell which S we're living. That's when we need to ask ourselves what's driving the choices we're making. These five questions can help:
Are we doing it just for the money?
Are we staying because we're afraid we'll lose our identity?
Do we fear we'll be giving up some notoriety?
Do we worry about others' expectations?
Are we afraid of the uncertainty?
As questions like these come up, we can begin to reframe how we think about them. It's a way to determine whether we're settling — for example:
If money is our excuse, we'll never have enough (even when we do).
There are people out there who have no idea what our identity means.
Notoriety doesn't last forever, so what's next?
Others' expectations are theirs, not ours.
Safety, security, and stability are always uncertain. Nothing is guaranteed.
The stability we've counted on is decreasing. In a recent Intuit Report, researchers predict that by 2020 40% of American workers will be freelancers. And the 2014 State of Independence in America Report reveals there are currently 30 million independent contractors and that there will be 40 million by 2019. For many of us, it will be a new way to live and work.
Settling is beginning to look like the equivalent of digging in our heels and stamping our feet. We're resisting the kind of change that's becoming the norm. In fact, thought leaders like Seth Godin would argue that this kind of scary change is what's giving us the opportunity to pick ourselves for the work we want to do.
So where are we settling?