Hooray for New Disclosure Rules!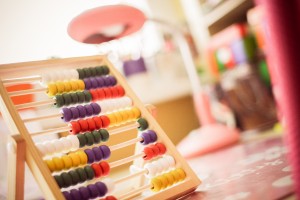 Did you see the movie, Inside Job?  If you haven't, I urge you to do so.
There are many infuriating "reveals" regarding the financial crisis, the banking industry, and the U.S. political system (after a while, it's hard to distinguish between the bankers and the politicians).
Equally frustrating is what you learn about academics and how their research gets clouded by the financial support they receive, yet do not disclose.  For example, a profess or (and I believe department/program chair at the time) in Columbia University's business school conducted research on behalf of a business that funded him to do it.  Are you kidding?  When the business school dean (who I believe is still there) was asked about this practice in an interview, he had no idea that this was the case AND he became extremely angry that he was being asked about it.
Clearly, the movie had an impact, as announced in Dan Berrett's recent article, Economists Adopt New Disclosure Rules for Authors of Published Research (Chronicle of Higher Ed, Jan. 20, 2012).
At a recent meeting of the American Economic Association, the group adopted guidelines that require economists to "name the interested parties who financially support the articles they submit to the association's seven journals."  Significant financial support is consider to be $10,000 or more and can take various forms.  In general, they're requiring a lot more transparency.
That's really good news on a really rainy day!