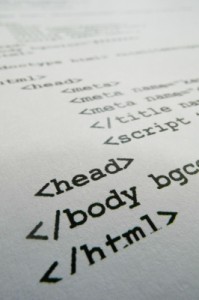 I understand why coders love what they do.
You learn to code, and you can immediately create something.
It is so much fun!
Today, about 50 women, a few men, and one adorable dog (sporting a nifty red sweater) sat in a room in downtown San Francisco to learn how to code.
We focused on HTML and CSS (and just a teeny tiny bit of Java). We were supposed to create a Valentine's Day card.
We had great women techies supporting us every step of the way, terrific food, and incredible cupcakes. All for free (sponsored by Uber)!
I'm hooked. Can't wait to sign up for more!
Hackbright Academy, thank you for a terrific event (Hackentine's Day with Martha)! General Assembly, here I come!
Get the chance to code? Do it! It's a lot of fun. Helps you see the work you do on your computer in a different way. Really amazing!