Great Teachers Are Innovators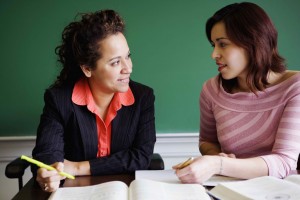 I had the chance to hear from some incredible leaders in Silicon Valley this past week.  Leaders from Dust Networks, eBay, Facebook, Pandora, Siluria Technologies, IDEO, and Oracle Racing of America's Cup fame.  It was an amazing and inspiring week.  Again and again, we heard about the importance of failing early and often, of taking risks, and of innovating.
Everyone's advice got me thinking about teachers.  If the process of innovation involves taking risks and failing, then step into the classrooms of some of the best teachers.  We fail every day.  We innovate every day.  Why?  Because we work hard to reach every student and, no matter how hard we try, we can't.  It's just a part of the profession.  What's amazing, though, is that we keep on trying.  We keep risking and failing.  Just when we think we've got the perfect lesson planned, we find out our students aren't getting it.  Guess what?  We innovate?  We pivot – to draw from start-up jargon – and we use another approach.  Sometimes it works.  Sometimes it doesn't.  Then we go home and reflect and plan some more, and we try it all again the next day.
I read so much about what teachers and school aren't doing.  I want to make sure the amazing, incredible teachers I know hear this this loud and clear:  You are risk takers.  You are innovators.  You fail every day, and you take that feedback and pivot and try all over again.
How do I know?  Because that's what I've done as a teacher.  It's what I've loved about the profession.  It's the challenge of trying to reach your students, of finding the best ways to learn with them, and to connect them to concepts, ideas, and, as part of that process, to their passions.
Teaching = Failure + Innovation + Learning