'Fake It 'Til You Become It'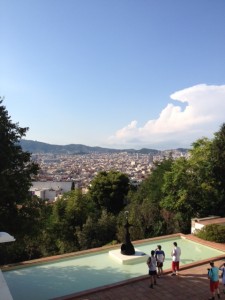 Whether you're supporting others in becoming more of who they want to be or tackling that goal yourself, you can hit a wall when it comes to finding well-researched, use-'em-now strategies.
Fortunately, there are some terrific ones out there. I'd like to share three. The messages and strategies in each intersect in a number of ways.
1 – Check out Harvard research and professor, Amy Cuddy's  powerful TED Talk on how a strategic use of body language can support who you want to become. I encourage you to watch the entire video. By the end, you'll have specific strategies to help others and yourself "fake it 'til you become it." You'll also be inspired by Cuddy's own journey in becoming the person she is today.
2 – Likewise, listen to Jonathan Fields' Good Life Project podcast, Be Your Own Guru. If you want to "become," you have to be willing to chart your own course, challenge yourself, embrace the fear, and pursue your passions. Good stuff!
3 – Finally, take a look at Stanford professor and researcher, Carol Dweck's, resources to help you cultivate a "growth mindset." Along the way to becoming, you're sure to falter and fail (and learn) as you challenge yourself to grow and stretch. Her research-based approaches can help you rethink how you perceive these pivotal moments of learning.
What do you think of these strategies? What strategies would you recommend?