Encounters — Going, Coming, and In Between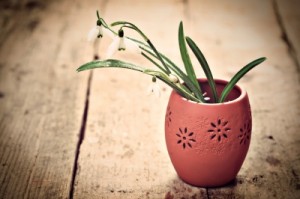 Going . . .
On the train ride from Penn Station to Philadelphia yesterday morning I spoke to a man who'd been in the NYC police force for 34 years.  He ended up as a police chief before he retired.  When he left the force, he took what most would perceive to be a dream job – one of the highest level positions for the baseball league.
He said he hated it.  Spent one year there and left.  People thought he was crazy.  He really didn't care.  Soon after leaving the job, he started his own business.  Loves it.  Took several phone calls during our train ride from employees – joy in his voice was palpable every time he spoke, and he was dealing with some wacky stuff.
He shared that he was headed to Amish country for the next few days.  Said he's visited there for the first time about 40 years ago and, as a result of an interest in horse-drawn carriages, struck up a friendship with an Amish man and his family that's continued all through the decades since.  He was headed there yesterday for a visit.
I asked about his initial retirement – how that was for him; shared I'd heard they make you leave the force when you're 62 and that some struggle with it.  Wondered if he had, as well.
He said he hadn't struggled.  Was ready.  Said there were two things people needed to consider before they retired.  First, what he called "the logistics" – money, healthcare, all the things that allow a person to live in ways they want and need to live.  Second, he said they needed to grapple with all the feelings associated with leaving work they may have done for a long time.  They need to be open to those feelings and to what they're passionate about and interested in doing once they retire.  For him, it was easy.  He shared a number of passions that he has.  Some might call them hobbies, but I'd say they were passions – he pursues them with his whole being.
We talked the whole trip.  Well, I listened a lot and asked lots of questions.  Frankly, that's what I love to do.  Gives me the opportunity to learn.  The pleasure was all mine.  In parting, he looked me square in the eyes and said, "listen to your heart . . . above all else . . . listen to your heart."  Worth the price of the tickets just for that . . .
Coming . . .
Got off the train from Philadelphia last night into Penn Station.  Group of about 5-6 young men in front of me with guitars, singing, laughing.  One had what looked like a large photo of himself that had been used as some type of promo.  I asked if it was him in the photo.  He blushed, grinned, and said yes it was.
He shared that they'd been in Philadelphia for the day as part of a band among a number of high school bands.  I asked how it went.  He said it was amazing and that they'd done well – it wasn't a competition, but it gave them a sense of what their abilities were in relation to their peers.  Said they were students at an  all-boys' school in the Bronx.  It was clear they were all on cloud nine.  Their enthusiasm was infectious – would have loved to have heard them play.
In-Between . . .
Walking from 30th Street Station to Perelman Center (doc visit with my dad), I walked through crowds of young people gearing up to participate in the Penn Relays.  I have to admit that I've wanted to go to the Penn Relays since I was a kid (why haven't I?).  Have been a mega fan of track and field since I was in middle school.
Here I was, forced to walk at a non-Gayle pace (if you've ever walked with me you know I book it) and loving it!  Why?  Because I was surrounded by the most incredibly fit young people you'd ever want to see.  Fit and proud and so alive.  I'd say, fierce – focused and intent on the races coming up.  University and high school athletes everywhere.
Amazing energy!  It was all I could do to keep walking to Perelman and not to head into the stadium.  No worries.  I know were my duties lie, but I will admit that the Penn Relays got me all fired up.
Philadelphia . . . I felt the love yesterday!  : )