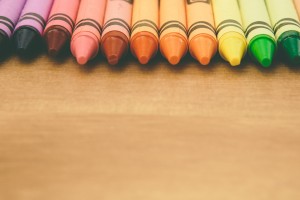 When's the last time you let yourself dream big?
When's the last time you shared your big dreams with someone else?
Have you ever heard of The Future Project?  Well, they're on a mission to make sure that dreaming big dreams is a habit we build in high school. They want to
transform America's high schools into the most inspired places on earth. Magical places that ignite passion, not apathy. That empower students to define success on their own terms, not ours. That leave behind innovators, not conformists. That inspire happiness, not only success.
How do they do this?
Well, they establish a member of their team, a Dream Director, into a high school. The Dream Director works with school teams – students, faculty, and coaches – to transform school culture and to help students turn their dreams into real-life projects. Dream Directors then facilitate school-wide campaigns to transform schools through the work of these projects.
Why do they do this?
Dreams give us hope. They give us direction. They focus our energies and require all that we can muster. They force us to tackle big challenges, to learn new things and to tap into the knowledge, skills, and experience of others. In short, they stretch us. If you want more insights on why it's important to dream big dreams, check this out.
At the same time, as our dreams become a reality, we begin to realize that so much more is possible than we ever thought could be. We also realize that very few of our dreams can be accomplished alone. We see how much we need one another and also how much we are capable of, even if it's hard and we fail along the way.
It's not easy to dream big dreams. You have to be willing to be perceived as foolish, as impractical, as unrealistic and maybe even disobedient. You also have to be willing to fail and to live with the uncertainty that accompanies trying something for which there is no precedent.
Well, you've got 9 hours left (Pacific Time) today to start dreaming big.  Get going!
For those of you who've already started, what's your big dream?