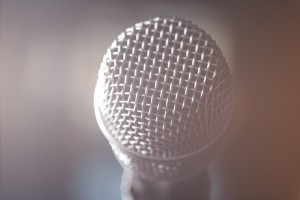 I had lunch recently with a friend I hadn't seen in a while. After we'd finished our meals and the coffee had arrived, our conversation shifted from catching up on what others were up to – friends, family, former co-workers – to how we were doing.
Since lots in my life had changed since we'd last seen each other – I'd earned another degree, moved 3000 miles, and changed careers – it was fairly clear how I was doing.
Since so little had changed in her life since we'd last seen each other, it was less clear how she was doing. What became clear over the course of our conversation, though, was how eager she was to be doing something different. That, and how much the thought of any kind of change – in location, in education, or in job/career – terrified her.
When I asked her about this, she said that she wanted to try something new, but that she couldn't until she knew exactly what she wanted to do. I got it.
Several years ago, I took a big risk. I left a very secure job in a city I loved to pursue a full-time MBA in another city (that I didn't love nearly as much) without any clear sense of what I'd do once I earned this degree.
I felt fear. I felt terror. I felt shame. I was supposed to be happy and content with what I'd accomplished, right?  Well, I didn't. I wanted a new challenge.
I didn't know what I'd do once I earned this degree. In fact, I wrote a lot about having these feelings in earlier blog posts. What I did know was that I needed to do something, even though I didn't know exactly where that doing might lead.
Today, my job is much less secure, and I'm living in a city I'm very slowly growing to love. I'm doing work I find fulfilling, and I'm learning something new all the time. Frankly, this is what I wanted all along, although I couldn't have said it at the time.
That's what I told my friend. I said, it's all right not to know exactly what you want to do next, but it's not okay to wait until you have it all figured out. That might never happen. In fact, I'd argue that most of us don't figure anything out until we act.
In short, we learn by doing, by applying what we know and, sometimes, what we don't know. It's all right not to have all the answers. It's not all right to wait around until you do.
So . . . take some action. Any action. Just do one small thing to make a change in your life. Talk to someone new. Take a workshop or a class in an area you always wanted to try. Build one new thing into your life.  You never know where it might lead. Unlike the alternative. That . . . well, you know exactly where that leads.