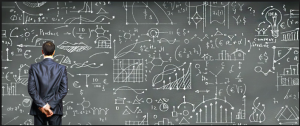 Do you value curiosity in your work culture? If the work requires your team to innovate and create, then you definitely should.
To hire curious people, you need to get at curiosity during the interview process. How should you do that? Well, just ask, "How are you curious?" You want evidence, right? With a question like that, if the person is curious, s/he should be able to tell you.
I recently asked this question during an interview. Flustered, the candidate sputtered, "Do you mean at work? Where?"
Worse than revealing a lack of curiosity was the candidate's overwhelming discomfort with the word itself. Frankly, it was kind of sad.
The candidate's response told me that he either had no idea or he really wasn't all that curious about anything. Yikes!
I asked my colleagues the same question afterwards and couldn't get them to stop talking about all the ways they're curious in and out of work. Whew!
That's what I assumed about the folks I work with.
I guess that's why they love doing what they do – designing, developing (coding/programming), gathering and analyzing data, building relationships with educational leaders, solving problems, and providing thought leadership.
You need curious people to create a culture of curiosity. How are you curious?