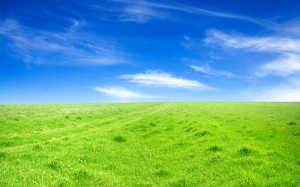 Every year for the past 5-6 years, I've had the privilege of teaching a graduate course at Teachers College (TC), Columbia University, where I earned my doctorate.  I've taught curricular design courses, action research courses, and courses on teaching and learning.
It goes without saying that I learn more from my students than they could ever learn from me.  These are incredible social activists, often teaching in challenging urban school environments, and working full-time while taking evening classes at TC.  And . . . many are New Yorkers . . . it means you better "bring it."
One of my former students – he taught prisoners and is a music educator and one of the founding teachers of the Bronx Expeditionary Learning School – recently asked me how my experience at MIT would change my syllabus for teaching at TC (I'm signed up to teach a course there this summer).
It didn't take me long to reply.  It'd include
topics from macroeconomics – what do teachers need to know to help their students gain a sense of how the world, and the U.S.'s place in it – is shifting (and has shifted)?
leadership topics – we are all leaders; our leadership may look different person to person, but it's there and we need to embrace it and shape it our way
marketing strategies – we are our profession's best marketers and spokespeople; we've got to get our ideas out there – using social media, government channels, etc.; what are the strategies successful marketers use to get their ideas out in the world and influence consumers?  we can learn from them and . . . if time permitted . . .
innovation – what does it look like in teaching, learning, schools, and education?  what paradigm shifts are we already experiencing with online and blended learning?
disruption – how can we "disrupt" the field of teaching and learning so that teachers and students feel empowered and find the process and the experience relevant and meaningful?
That's a good start . . .