Brain and Learning Data for High Performance Living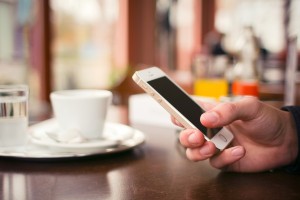 I recently wrote a post on ways big data on brain activity in relation to life performance and learning inputs might inform learning experiences that best support "successful" life performance.
In this post, I thought it might be helpful to provide more concrete examples of what I mean.
I'm picturing the role a wearable would play in gathering life learning data. Take the equivalent of today's popular wearables, like a fitbit or jawbone, and picture a device that gathers and makes sense of all learning experiences, formal and informal.
The device would amass your learning data over a lifetime, and it would be analyzed with data form people around the world. With all this data, patterns would emerge.
Likewise, with brain data – information on all aspects of our neural networks, how they grow, shrink, remain relatively the same. (MIT professor, Sebastian Seung's book, Connectome is a fascinating entry into this topic). With so many people participating globally, we'd again amass a great deal of data for analysis and pattern discernment.
Lifelong learning data – learning in all of its forms – coupled with brain data could pinpoint powerful learning experiences in ways we can't begin to pinpoint them right now. What we learn from these analyses could also inform, in powerful ways, the fields of psychology, counseling, criminology, adult learning, math and science education, and so many more.
One of the challenges would be to come to some consensus on what "successful" life performance looks like. What does it mean to lead a successful or healthy or enjoyable life? What role does resilience or grit play? Would we find that more of these experiences have a greater impact on who we become over a lifetime than high scores on a test? Would we more readily embrace failure as an important part of learning, along with regular opportunities for change – living in and traveling to different places with greater frequency?
To sum it up:
Lifetime neural network imagery that pinpoints network growth and stimulation and correlates it (where correlations exist) to
Lifetime learning inputs from a wearable or equivalent  – all types of learning experiences – in relation to
Lifetime performance in key areas – what high performance looks like in these areas, say, friendships, work performance, health and wellness, etc., in order to better understand how
Specific types of learning experiences – formal, informal, traumatic, ordinary – shape a life and
How we might rethink "teaching and learning (and feedback)" – writ large and small – to support high performance living
What do you think? Would love your input on this . . .