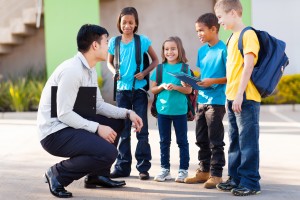 Ever hear of the Boston Arts Academy?  Check it out when you get the chance.  It's a public school in Boston founded and led by Linda Nathan.  Who is she?  Check her out, too.  She's pretty amazing.
Linda was one of the speakers on a panel this morning on innovative schools.  It's clear she's done a lot of thinking about what makes for good learning.  It's also clear she's got the experience, passion, commitment, and strength to lead a school of her own that embodies those beliefs.
Boston Arts Academy serves the traditionally underserved students in the Boston area, predominantly students of color.  While those around her talk about cutting the arts, she deliberately makes them part of the curriculum.  She challenges the notion that schools should eliminate the arts in favor of more drill and kill in the subjects typically deemed on high footing (you know the ones – math, science, English, history, etc.).  Instead, the arts and world languages are integral to all other subjects at Boston Arts.  Go Linda!
I think I might have to make a visit there – sounds like an incredible place!
Check out Linda's book – The Hardest Questions Aren't on the Test . . .