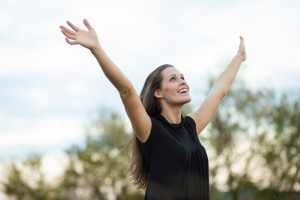 I just finished taking two in-class finals for my program, one in financial accounting and the other in applied microeconomics.  Honestly, I enjoyed the micro final more than the accounting final.  How I did on each is another story!  We won't find out for a while.
Tomorrow, I will meet with my study group to work on our marketing final.  We'll need to analyze a company from the perspective of one of its products in competition with the same product (or a substitutable one) sold by a competitor.  I'm actually looking forward to it!  We've got some great frameworks to work from that we've learned in the course and I've got a great set of group members, so it'll be a great experience, I'm sure.
Hard to believe I'm nearly half way through the summer program.  We've got an innovation week coming up starting this Monday and going through Friday – faculty teaching it work through MIT's entrepreneurship center, so it should be amazing.  Then we dive back into core subjects – finance, data models and decision making, and operations management.  Yikes!  I'm learning so much and having a ball interacting with my colleagues.  They're a terrific group.
Some time this weekend I plan to take stock of my efforts to date . . . I want to spend some time reflecting on the experience, so far.  In particular, I want to take stock of how I'm managing my time (for me that means, am I getting some fun in or am I keeping my nose only to the grindstone?), how I'm staying in touch with family (especially my mom) and friends, how I'm taking care of myself (I am eating a lot less healthfully and am exercising less than ever due to lack of sleep and lack of energy related to the eating situation – I've eaten a PB & J sandwich for lunch every day for the past 4 weeks; eerie how I can eat the same thing over and over and never notice), how I'm studying, how I'm socializing, how I'm showcasing my skills in class (or not), how I'm working with my group and, overall, how I'm building in reflection time.
Some exciting news, too – I reached out to Heidi Roizen (read a Harvard Business Review case about her) and she got back to me and agreed to speak to the women in my cohort.  She's a rock star with tech startups and tech companies, in general, so she's going to be incredible to speak with in the next two weeks.
Okay . . . time for a meeting with the manager of MIT's action lab and then some celebrating with colleagues.
What's your "big exhale" right now?  What are you reflecting on?