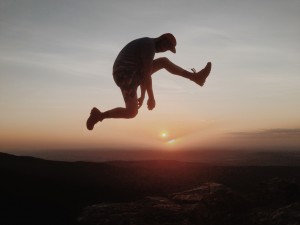 Friends and former colleagues often ask what I've learned by working in a startup. In particular, they're curious about how my experience has influenced the skills I'd want students to learn.
Here's my short list –
Collaborate effectively (synchronously and asynchronously): shared online docs and blended collaboration (online and in person) drive the work we do
Self-directed learning: If you need it, you learn it. It's that simple. How you learn it is up to you.
Communication skills: Write well, speak with knowledge and confidence, listen aggressively (or go home).
Interpersonal skills: work and play well with others.
Problem-solving skills: what do you do when you don't know what to do? Figure it out. Don't do it alone. Ask for help. Seek expertise. Be thankful.
Reflect: if you're doing something new for the first time, guess what? You're going to make mistakes. Own them. Learn from them. Make more mistakes, preferably not the same ones.
Uncomfortable is the new vibe: if you're feeling comfortable, you're probably not learning. If you're not learning, you're facing extinction.
80% and go: lose the desire to be perfect. If you can get to perfect the first time, you're probably not dreaming big enough. Give it 80%, get it out there, and get ready for feedback. It's coming. It's okay. Use it. Learn from it. That's how you'll get to 100%.
Push your perspective: Travel. Eat dinner in public alone, without a book, without a phone, without a prop. Take on the challenge you don't think you can accomplish. You'll start to learn where your edges are, where the fear kicks in. Relish it.
Worry less about being liked: Care. Show respect. Don't live in the "I wanna be liked" zone. It's hard to grow there.
Do: thinking is wonderful. I'm a big fan. Doing is equally wonderful. Do more. You'll learn more.
Practice empathy: assume the best in others. Practice patience. Work to understand. Recognize that you never know people's stories. Try hard not to judge.
What I like about these skills is that they're hard to master. I think the best skills are.