7 Skills Your Students Need for Workplace Success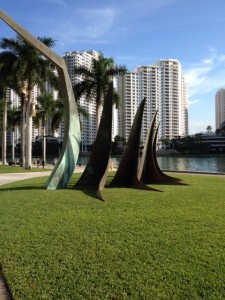 She had an assignment from her (forward-thinking) principal. She needed to ask someone outside the field of K-12 education, "What are the skills you look for when you hire?" That's how we ended up speaking, and that's what led me to write this post. Her principal had asked each of his teachers to schedule a call with someone outside the field, so that they could learn more about what today's employers might be looking for when they hire.
Since we started our company, nearly 2.5 years ago, we've had ample opportunity to craft our list. When we began, we could count our number of employees on one hand. Now we're up to nearly 100. Throughout the process, we've been dogged about hiring employees who can drive the organizational culture we want to create. Our go-to criteria include the following:
Mission Driven: We're looking for employees who want to have a positive impact on the world, and who value our mission and vision.
Curious: They're confident enough to admit they don't know when they encounter a hurdle or face something new. They see failure as part of the learning process and part of how we improve.
Intellectual Horsepower: They know how to stay afloat when they get thrown in the deep end. They're smart enough to adapt quickly in new situations, analytical enough to plan out new paths on the fly and reflective enough to conduct meaningful post-mortems that teach everyone at the company how to perform better the next time around.
Leadership: They recognize that leadership isn't about a title. It's about the actions you take. They continuously step forward with a positive intervention that enables other team members to be the best person they can be, particularly when under stress or facing uncertainty.
Ownership: Employees have a track record of saying, "this is mine." They own their work from start to finish and wisely leverage internal and external resources to achieve goals.
Domain Expertise: They are experts in their fields and keep learning to maintain and grow their skills. They value and respect the people we serve – all the educators working hard every day to help kids learn.
Collaborative: They value teamwork and place the team above themselves. They leave their egos at the door, and they dig in to get the job done with others. They recognize the value of diverse perspectives and skills to achieve common goals.
Lists will vary from employer to employer. I'm not saying this is the penultimate list. I do think, though, that there are elements of this list that will apply across industries and organizations.
How does this list compare to yours?