5 Tips for a Successful Leadership Retreat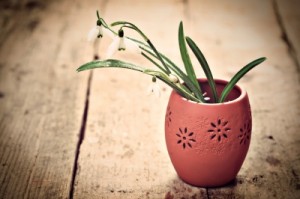 I'm fortunate to be part of an incredible leadership team. My partners are mission driven, unbelievably hard working, and undeniably talented. I learn from them all the time, and I value their intelligence, perspective, and humor.
That said, given how rapidly our business has been growing (we're humbled and grateful), we recognized how important it was to step away from the day to day, in order to refocus, strategize, and reconnect with each other as colleagues and business partners.
Let me quickly say that this is hard to do. When you have lots of momentum, just the physics of it tells you that it can be extremely difficult to stop. Fortunately, we held ourselves to putting the brakes on and getting out of the office.
We hopped on planes and met up in a different part of the country. We set our agenda in advance, and prepared to hunker down and focus.
We focused on 5 things and for very specific reasons:
We created a distraction-free zone. We took advantage of something we rarely have nowadays – sustained time for talking and thinking.
We challenged each other to think big. We were like 3 kids talking over each other with our ideas. It felt great to engage in that way again.
Strategic thinking drove the conversation. We assessed resource allocation and mission alignment.
Systems and solutions were a top priority. This was something we'd been aching to do, and we had the time to do it in a sustained way.
Laughter, discussions, dream sharing, and perspective taking were a part of everything we did. We reconnected with one another as human beings.
If you're wondering whether you can afford to take the time, I can only say one thing – you can't afford not to. It'll be the best thing you'll do for your organization.