4 Steps to Getting the Culture You Want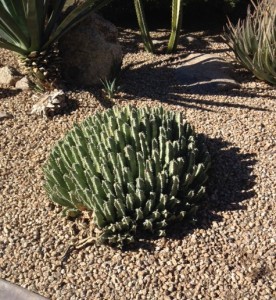 What's the culture you intend? Do you have it? How do you know? Talk to an outsider.
I'm an urban dweller without a car, so I walk a lot. Recently, I took a trip to a southwestern city. While there, I planned to walk downtown from where I was staying and wanted to confirm directions. Though the downtown was just a mile from where we were standing, three different hotel employees told me the same thing, "It's just too far to walk." When I joked with one of them that I walked that far to go to work each day, we both laughed and talked about how our perspectives on distance vary, based on the culture we live in. An open-minded guy, he told me he might think differently about that walk in the future.
It made me reflect on several organizations where I'd worked. As part of required re-accreditation processes, we'd host visiting teams. To prepare, we'd gather feedback on impressions of school culture from faculty, staff, students, parents, families, and board members. More insightful, though, were the impressions – formal and informal – the visiting teams shared. Because they were outsiders to our culture, they'd notice things we hadn't.
Today I work for a young company. We're working hard to be intentional about our organizational culture. To do that, we not only rely on the perspectives of our employees, but also on the perspectives of outsiders. When it comes to outsiders, we take a four-step approach:
First, we ask. When we have visitors and when we interview candidates, we ask, directly and indirectly, for impressions of our culture.
Second, we listen. After interacting with us, especially with different teams across the company, how do our customers, candidates, clients, partners, and endorsers talk about our culture?
Third, we seek evidence. What do our employees, clients, partners, endorsers, and visitors say about our culture via social media? What do they tweet, like, and share? What words do they use to describe our company and our teams?
Fourth, we leverage what we learn to assess whether our intentions match with others' impressions. If they match, we're in good shape. If not, we have specific information to guide us in reaching alignment.
How does your organization assess the alignment between the culture you intend and the culture as its perceived?