16 Notes to Self about Life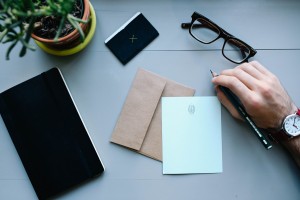 Reminders to myself –
Word really hard. Work harder than anyone else, even when you're exhausted and want to give up. Especially when you want to give up.
Get clear about what your stand for. Be open to opposing viewpoints, and let those viewpoints sharpen what you stand for.
Celebrate others' successes. Support them. Learn from them.
Savor the good moments. Be grateful. Let yourself dwell in them a bit when they come.
Reflect on how much you're stretching and learning with each new experience and challenge.
Do work that makes a difference. If possible, scale that work for the greatest impact you can have.
Say "I don't know" when you don't know. Confident people say it with ease.
Do things. Especially for others. It's so much more fulfilling than acquiring stuff.
Discover something new in your own back yard. (I just learned that our office is one floor above San Francisco's The Grotto, co-founded by one of my favorite authors, Po Bronson.)
Be a little crazy.
Laugh whenever you can.
Hug whenever you get the opportunity (and when the other person is okay with it).
Stay humble.
Do things you love to do whenever you can. (That means writing blog posts even if no one reads them.)
"Stay hungry. Stay foolish."
Practice pushing yourself to think bigger.
What would you add?