10 Characteristics of a Good School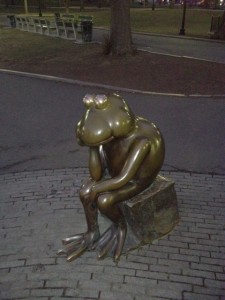 What do you think of the following 10 characteristics of good schools (according to Bill Ayers, Teaching the Personal and the Political)?
1. A Good School is Lived in the Present Tense
2. A Good School is a Workshop for Inventors
3. A Good School is Fearless
4. A Good School Honors Diversity
5. In a Good School There are High Standards and Expectations for All
6. In a Good School Adults Tell Children the Truth
7. A Good School is an Intimate Community Where Children Find Unconditional Acceptance
8. A Good School is a Thoughtful Place that Honors the Thinking and the work of Teachers and Students
9. A Good School is Simple, Dark, and Deep
10. A Good School is a Place Where People Make a Difference
I'd add that a good school is a place where everyone has opportunities to learn – students, teachers, staff, parents, administrators, etc. – and where learning is valued, where the cultivation of wisdom and reflection is encouraged, and where questioning and curiosity rule the day . . . oh . . . and where laughter and mistakes go hand in hand . . . and where we bring the outside in, where we draw on experts from around the world, and where we encourage self-directed learning . . . thoughtful technology integration is seamless . . . and is about solving real-world problems.
Do you have anything to add or change?